We promote intellectual capital
CYRENE
Expand
Cyrene
New system for the integral management of road tunnels that contaions the control of all the facilities and implements optimized global management strategies.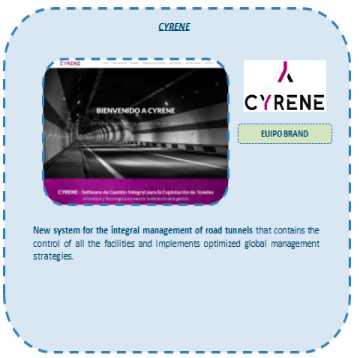 MATINGRID GEODATABASE
Expand
Matingrid Geodatabase
Self - development multi - service plataform based on GIS applicable to the controland monitoring of works and services as well as emergency planing.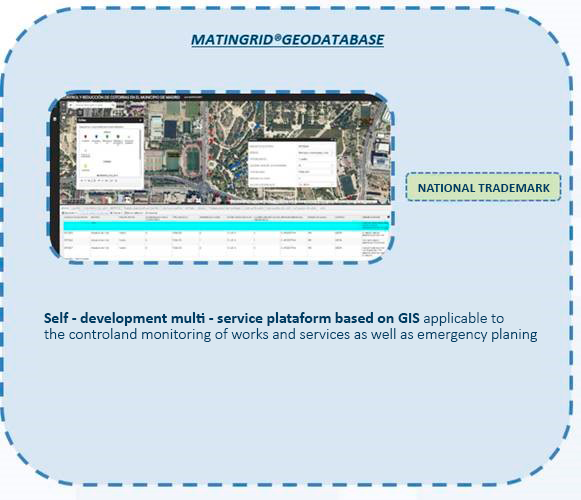 SISTEMA DÁNAE
Expand
System for the control and regulation of the illumination of a section of a tunnel
The invention is applied in the field of lighting and more specifically in the field of lighting in tunnels. It refers particularly to the systems for controlling and regulating the lighting inside the tunnels according to the existing conditions, among which may be external lighting, climatic or traffic flow, respecting the requirements of the applicable regulations.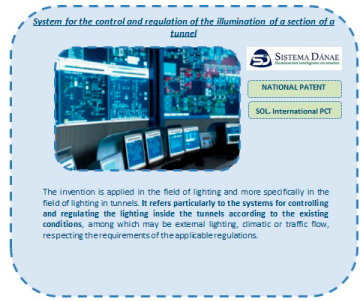 Vehicle adapted to place and collect road marking objetcts
Expand
Vehicle adapted to place and collect road marking objetcts
The project is the adaptation of a vehicle for the installation of a manual cone placement and collection system, with automatic dispensing and storage, to improve the safety of operators in lane cutting work.
This installation, unlike other systems, is that all the operators are in a place in the vehicle enabled for it, avoiding at all times that they are standing in the truck bed while the vehicle is moving.