03/12/2019
MATINSA renovates its snowplow truck fleet in Cuenca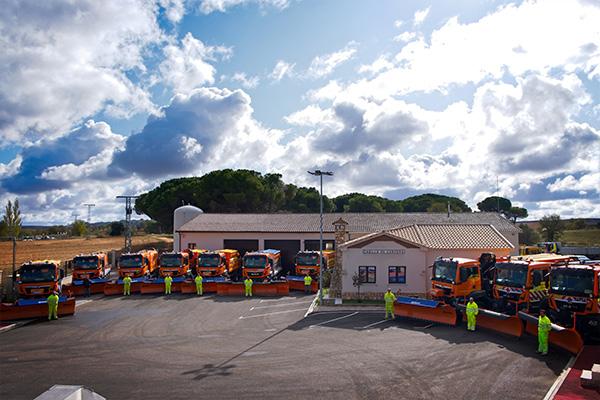 Under the contract with AUCONSA (Concessionaire of the FCC group) "Concession for the maintenance and operation of the A-3 and A-31 motorways, province of Cuenca", Matinsa has renewed its fleet of snow plows, being fully operational for the winter road campaign 2019-2020, which has just begun.
The equipment consists of 10 trucks, 8 with salt spreaders and 2 with brine spreaders. All of them equipped with snow plows (one of them telescopic), light signaling, GPS fleet management system; and two of them with crane.
With this renewal, the requirements of the concession contract are complied with, and the next winter road campaigns will be tackled with greater safety and efficiency, with modern equipment equipped with the latest technologies in the field of winter roads.
The stretch to maintain is made up of 140 km of motorway, and it´s placed around 1.000 m altitude, with very cold winters and frecuently snowfalls.