Matinsa obtains the fire prevention and extinguishing service contract for the eastern area of the Region of Madrid
08/11/2017
Matinsa obtains the fire prevention and extinguishing service contract for the eastern area of the Region of Madrid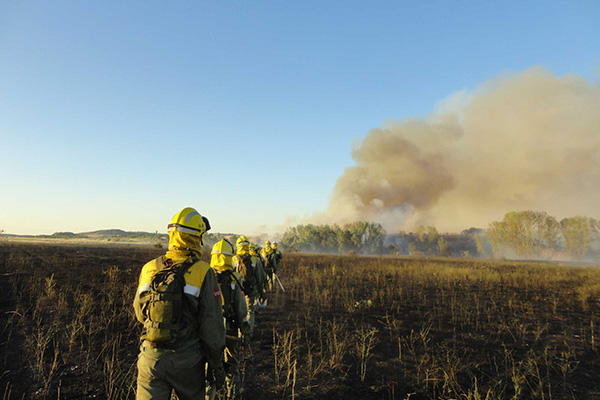 Matinsa, FCC Group's subsidiary specialising in infrastructure conservation, has won the contract for the fire prevention and extinguishing service in the eastern area of the Region of Madrid. The contract has a budget of €46 million.
The contract covers the eastern area of the Region of Madrid and involves fire prevention and extinguishing work across all months of the year. In the season of low forest fire risk, priority is given to prevention work. This is carried out by 13 teams, two mechanised forestry units, four support teams and one CODIF (forest fire defence operational centre). During the high risk season, priority is given to extinguishing work carried out by two helicopter-transported teams, 12 teams, four patrols, four support teams and one CODIF.
The operation has two Bell 412 helicopters, 10 heavy forestry pumps of 3,500 litres, 13 light forestry pumps of 450 litres and four forestry tractors for grubbing and removing remains as well as multiple personnel transport vehicles.
Matinsa has undertaken similar work since 1998 for the Region of Madrid General Emergencies Directorate and has managed the fire extinguishing and rescue service for the Council of Pontevedra since 2013.
About Matinsa
Matinsa is an FCC Group company. It was created in 1992 and is a leader in the Spanish infrastructure conservation market. Its activities cover all areas of the conservation of large infrastructure works (roads, railways, water works and forestry work) as well as services for improving energy efficiency.