01/08/2022
Matinsa installs a buoy for automatic monitoring of the Mar Menor (Murcia)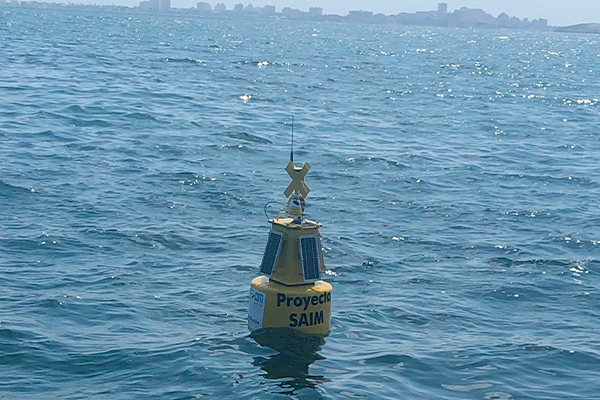 The consortium led by Matinsa has developed the installation of a buoy for the automatic measurement of water quality parameters in the Mar Menor (Murcia). The actions are framed within the SAIM Project (Automatic Maritime Information System), financed by the CDTI and carried out in consortium by the companies Matinsa and CETEC.
The buoy records water quality data (dissolved oxygen, turbidity, temperature and pH) every 20 minutes, greatly improving the current monitoring of the Mar Menor.
With the system that is being developed, it will be possible to have real-time information on the main quality parameters, study the evolution of the parameters over time to predict future situations of environmental risk and configure warning alarms with the experiences obtained.
The project also includes the estimation of water quality parameters through satellite remote sensing, obtaining a color raster map with the scale of the values obtained, as well as the study of correlations of the parameters at the different levels of the entire column of water.
The project represents a great advance, going from the current point measurement manually to automatic measurement and in the entire Mar Menor area. One more example of the importance of making technology available to the environment and sustainability.