Matinsa and the Ministry of Transportation have signed extension no. 2, for a period of 12 months, of the Contract for Maintenance and Exploitation of Highways A-58 and N-521 in the Province of Cáceres
23/10/2019
Matinsa and the Ministry of Transportation have signed extension no. 2, for a period of 12 months, of the Contract for Maintenance and Exploitation of Highways A-58 and N-521 in the Province of Cáceres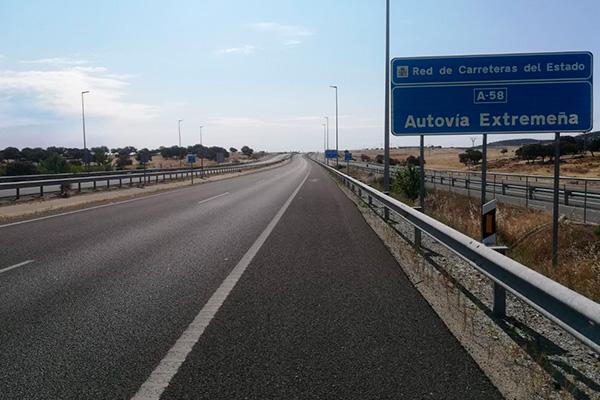 Mantenimiento de Infraestructuras, S.A.U. (Matinsa), has signed for a period of 12 months with the Ministry of Transportation extension no. 2 of the "Contract for Maintenance and Exploitation in A-58 Highway, from Trujillo to Cáceres, between kk. 0,000 and 45,527 and motorway N-521, from Trujillo to Valencia de Alcántara and Portugal, between kk. 0,000 and 152,170 and secondary roads (Province of Cáceres)", with a price of € 292,188.89.
Initially, this contract had an execution period of 48 months, and a price of € 7,033,059.30, was extended by two months under extension No. 1, of € 292,188.89. Accordingly, the end of the current contract is June 1, 2020.
The A-58 Highway includes the section between kk 0.000 (link with A-5) and kk. 45,527 (Cáceres). The N-521 includes the section between the pp.kk. 0,000 (Trujillo) and pp.kk. 152,170 (border with Portugal). In addition, all the sections that are used as secondary roads, service roads and more state-owned roads are included. This amounts to a total length equivalent to 244,860 km.
The main works to be developed 24/7 are:
Communications service.
Surveillance service and attention to roads 24 h.
Winter road service.
Establishment of inventory and status surveys.
Information agenda and actions to support exploitation.
Likewise, in a timely manner, work will be carried out such as:
Containment systems (barriers).
Cleaning of the road environment.
Signaling and beaconing.