Start of the new Road Maintenance and Exploitation contract in North and Northeast Cáceres awarded by the Ministry of Transportation
23/10/2019
Start of the new Road Maintenance and Exploitation contract in North and Northeast Cáceres awarded by the Ministry of Transportation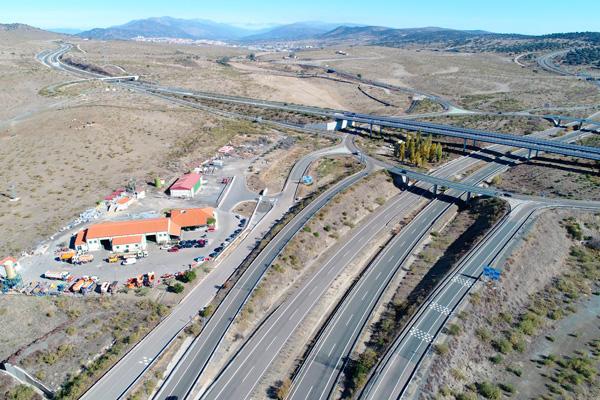 The Ministry of Development has awarded UTE CONSERVACIÓN PLASENCIA in which MANTENIMIENTO DE INFRAESTRUCTURAS, S.A. (MATINSA) participates in 50%, the Service Contract "Execution of various Conservation and Exploitation operations on the roads: Highway A-66, Ruta de la Plata, Section L.P. with Salamanca (P.K. 425,000) - Cañaveral Norte (P.K. 507,600); Conventional N-630, from Gijón to Puerto de Sevilla sections between P.K. 425,080 and P.K. 436,750 and between P.K. 438,775 and P.K. 515,000; N-630A between P.K. 471,350 and P.K. 474,385; and N-110, section L.P. with Ávila (P.K. 352,040) - Plasencia (P.K. 404,615). Cáceres Province "of code 51-CC-0205.
The contract, with an execution period of 48 months, and an award amount of € 12,573,091.97 (VAT included), has started on August 1, 2019.
The main works to develop are:
Surveillance and road service 24 h.
Winter road service.
Conservation management, inventory update, authorizations, complaints and damage to heritage.
Operations of conservation of firm, repainted, drainage, structures and surroundings.
To carry out these works, the UTE has a total of twenty-eight permanent workers, complemented by the incorporation of six more workers for the winter road campaigns.
To handle winter road operations, in addition to the reinforcement of the workforce, there will be eight snow plows equipped with brines or salt shakers, cameras and GPS. The following specific facilities for these tasks are also available in the sector: a 100 Tn elevation warehouse, two 60 Tn elevation warehouse, a ship for salt storage, two brine manufacturing plants and storage tanks for this.