17/11/2017
Emergency works executed by MATINSA in a JV, on state road N-110 Province of Cáceres, finalized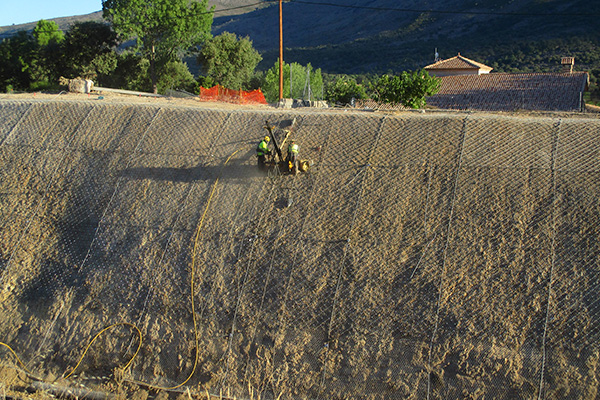 Between the months of May and September the works of "Repair and subsequent consolidation of cut slopes in relation to the damage caused by the strong precipitations that took place in Casas de Castañar, Navaconcejo and Cabezuela del Valle, between km. 372 and 391 of the road. N-110. Province of Cáceres ", code EM-01-CC-2017 awarded to MATINSA in a JV.
The works consisted of the construction of a breakwater wall, earthmoving operations for the removal of slipped material, maintenance and consolidation of the slopes by placing triple-twisted mesh, and grid networks of 200 x 200 mm. Finally, the completion works were carried out, consisting of repairs of road signs and road markings, repair of gutters of the platform and placement of a safety barrier and replacement of the necessary vertical signage.
To this end, the minimum traffic impact has been sought, through alternative lane closures, as there was no possibility of alternative detours.