24/04/2018
The works of installation of aerial contact line in Finca Adoc begin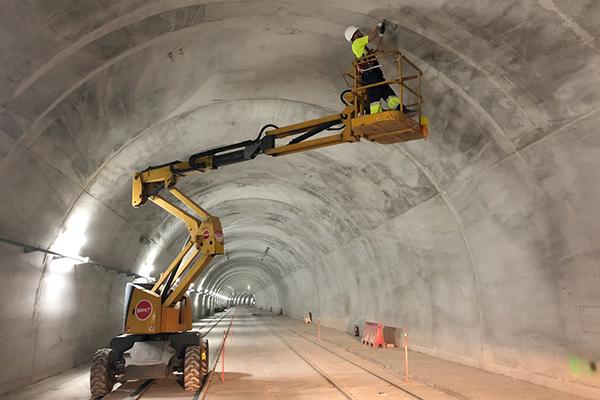 Work has already begun on the installation of the contact line in the Finca Adoc variant that FCC Construcción builds for Ferrocarriles de la Generalidad Valenciana in Alicante (FGV).
To solve the connections with the current lines and carry out the installation inside the tunnel necessary for the variant, the work combines three different types of overhead line: railway, rigid and tramway catenary.
All this, makes this installation complex and in which the coordination of the engineering and execution tasks have to be perfectly aligned.
The experience acquired during the assembly will allow the maintenance work, carried out by a joint venture in which Matinsa participates, to be of higher quality.
It is planned to finish the works in August.