Students of the School of Forestry and the City Council of Madrid, visit the works of renaturation of the Manzanares River, executed by Matinsa
16/04/2018
Students of the School of Forestry and the City Council of Madrid, visit the works of renaturation of the Manzanares River, executed by Matinsa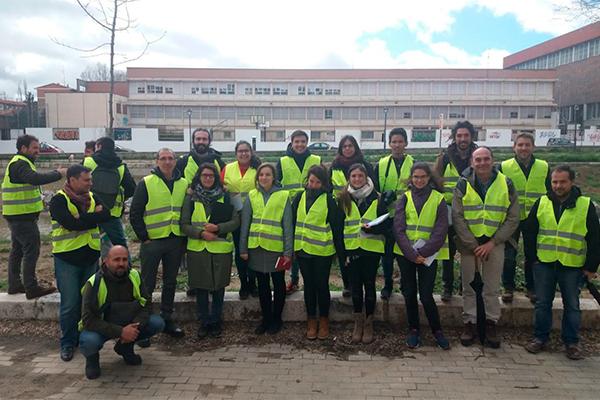 Last Monday, April 9, the deputy director of green areas of the Madrid City Council and 25 students from the School of Forestry at the Polytechnic University of Madrid, visited the re-naturalization works of the Manzanares River (section north of the Queen Victoria Bridge) Matinsa is developing.
The purpose of the works is to recover and preserve the function of ecological corridor that the Manzanares River can represent on its way through Madrid, in conjunction with upper and lower sections, as well as its value in the urban environment.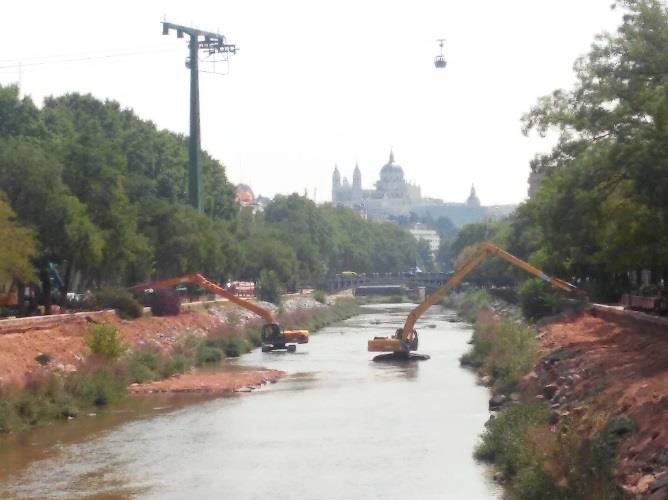 The action ranges from the Bridge of the French to the Queen Victoria Bridge, favoring the natural component of an urban fluvial course, reducing, as far as possible, the artificial elements and enhancing an autochthonous composition of riparian gallery species.
Thanks to the actions that Matinsa is developing on the Manzanares River, as it passes through the city of Madrid, an ecological improvement of the river is made possible (improving riparian ecosystems and improving the lateral connectivity of the riverbed together with a longitudinal continuity of the flows and biota), a landscape integration is generated, recovering elements and original landscape structures, characteristics of the Mediterranean gallery forests; the river is integrated into the city, adopting as its own the new ways of facing the integration of the rivers in the cities in order to recover the environmental and social quality of the Manzanares river and continue to return, together with Madrid, Rio, a backbone of the city of Madrid to the urban fluvial section of the Manzanares river.